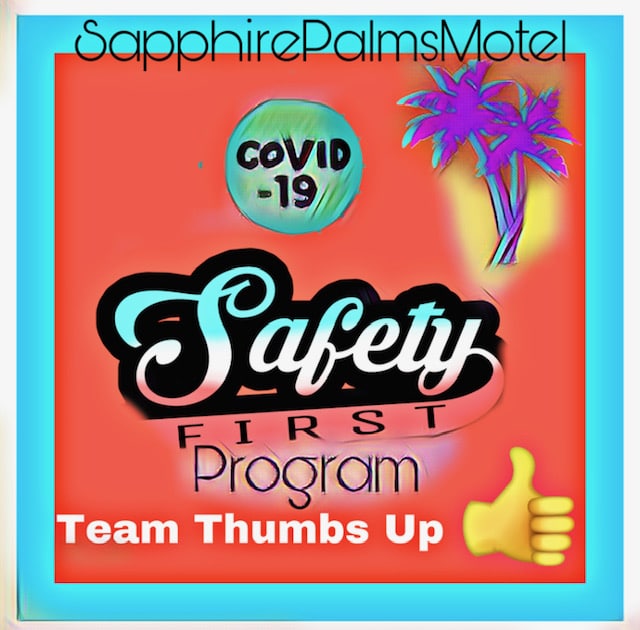 Your safety is our priority! Our pool and spas are open.
All guest must present their respective driver's license or any government issued ID and must register via QR Code upon check-in. Check-in time is from 2pm-10pm.
Sapphire aims to be as safe as possible and to ensure guests have a lovely and as safe as possible stay with us.

As part of that signs are displayed about corona safety measures - called our Safety First program. Other measures on Safety First will be updated via our social media and email platforms. We always ask masks to be worn in our guest kitchen and reception areas. We have limited ceramic bowls/plates/traditional glasses/cutlery and strongly recommend all guests to bring their own disposable bowls/plates/cutlery and to eat in their room or at a social distance on the motel grounds.
We have individual budget rooms that open to fresh air, not like many hotels where hallways are shared breathing spaces. We respect and adhere to 1.5 meter distancing on our property between all guests. We have a back Spa called "Bertie" which operates on Cold function and a Front Spa called " Froggy".
Follow us on Instagram and Facebook for updates on our Covid Safety First program.
Our office is also a limit of 2 people at any time.
Keep safe and well and remember, Safety first!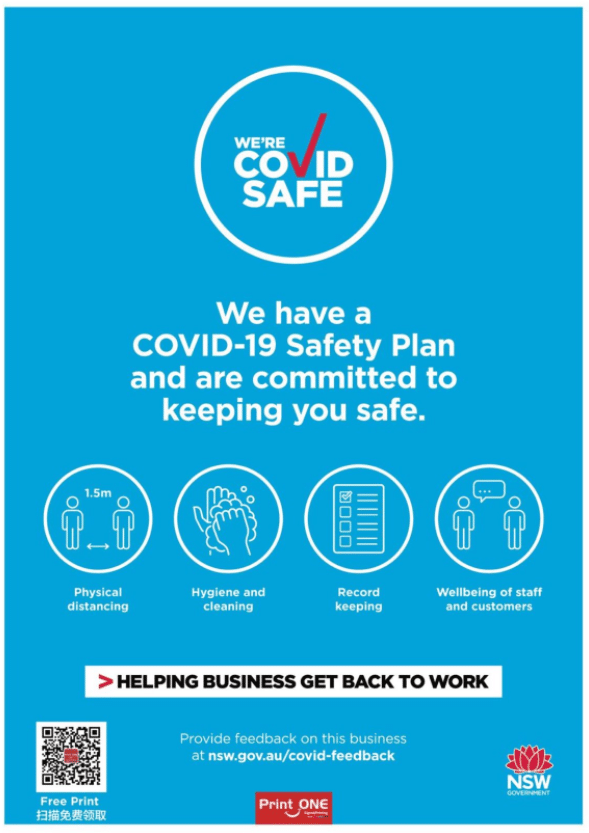 Regards cancellations policy:

If canceling for change of mind - no refund on deposit.
RULES FOR DIRECT BOOKINGS WITH US ON THE PHONE, EMAIL OR THROUGH OUR DIRECT WEBSITE:
If canceled due to COVID - refund or credit will only be issued if the person has a medical certificate displaying they have corona virus. A full refund or credit will also be issued if the government decides travel is restricted to our motel from your location. If you are unwell (not related to corona virus) a refund will not be issued - but a credit to use at another time will be issued, if a medical certificate is produced. If you have been told to get tested and stay home to isolate a credit will be issued once a letter from your doctor stating same has been issued or proof of psp or RAT test where appropriate. We appreciate you letting us know if unwell or having Covid and do what's fair, best and safest.
We are happy to discuss our policies. A valid card must be on file as security and additionally or separately a cash bond may also be requested - please discuss with us if you have any questions regarding this. All damages will be liable for. We will follow the directions of the government regarding the rules for corona virus, as these change we will make the necessary changes. Any other bookings e.g. booking.com will need to go off the policies the online travel agents dictate to us at the time.
We have a very fair Covid 19 set of policies set up for direct bookings on this website & in the event of you/your group having cold or flu symptoms, after evidence is provided from your doctor from you via email, we of course give you a full credit or full refund. We monitor Government rules & if the Government says you are not allowed to travel of course again a credit or refund is issued. To discuss further policies regarding Covid modified or cancelled bookings booked directly with us via phone or here, feel free to call us on 0243325799. Bookings with us from OTA we are guided by eg booking.com/Expedia what their policy rules are. PLEASE CAREFULLY SELECT AND BOOK A REFUNDABLE POLICY OR EVEN WITH CORONA ISSUES YOU MAY STILL BE EXPECTED TO PAY AND MAY LOSE MONEY AS POLICIES ON OTAS CHANGE REGULARLY.