Amazing prices and inclusions in our
Golf Packages!
Love golf? A golf stay and play package deal with us on the gorgeous central coast is exactly what the doctor ordered! We have 3 fantastic courses for you to choose from here at Sapphire Palms budget motel accommodation. Our packages include 2 plays at your choice of two courses, or for an additional fee we can even include 3! With not only top class golf within 25 mins of your stay, we also have a fantastic swimming pool, 2 spas on the property, renovated budget accommodation with free parking and free wifi, a BBQ area, guest kitchen and warm welcoming staff.
Our Golf accommodation packages NSW have been getting rave reviews!
Included in your package can be stays of 1, 2, 3 nights of accommodation for up to two guests. We welcome solo travelers through to groups. Each morning of your package stay is included free your choice of either a continental breakfast or hot country style cooked breakfast for two served to your door! Book here on the website or call us directly to discuss the Central Coast Golf packages.
Golf Package Options
Choose the package that you desire and click the book now button to enter the promo code in the promotional code box to take advantage of the special senior offer.
Golf packages need to be booked at least 3 weeks prior to your stay. We will call you to discuss booking the 2 clubs for you. There are block out dates (the main one being 20 December to 1 February annually) if unsure please call the motel to book.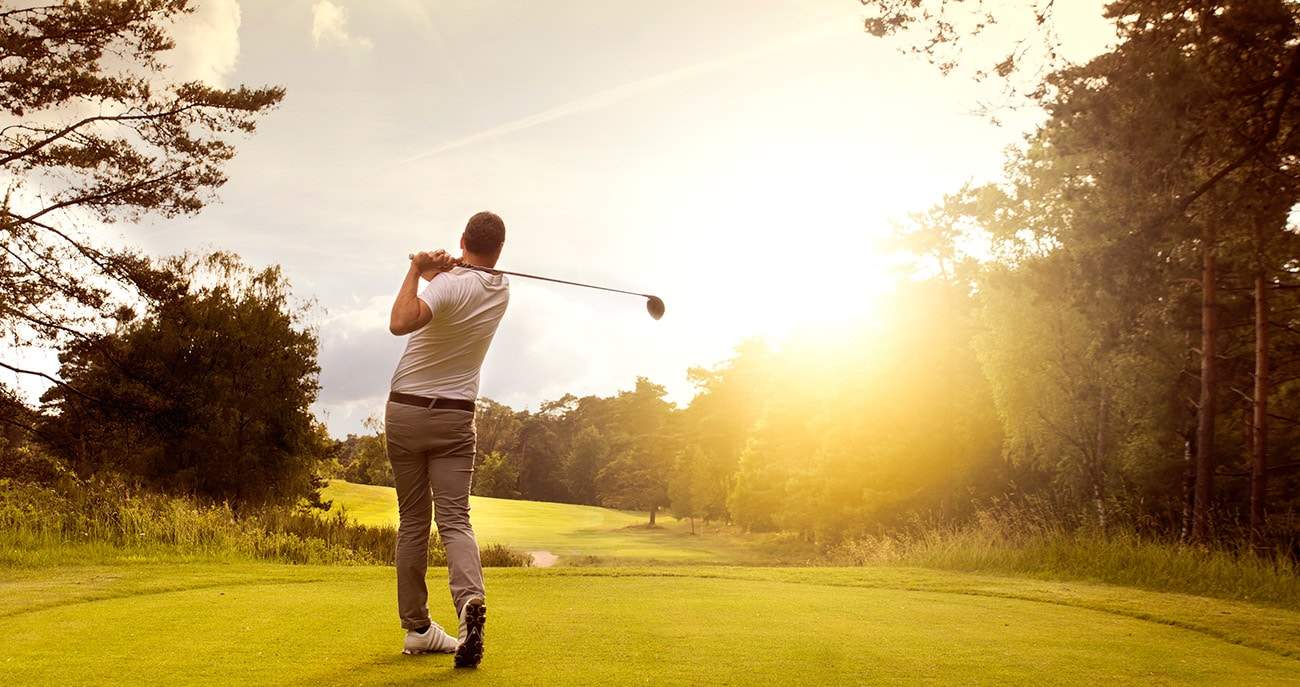 ---
1 Night
$From 279couple
---
Information
Play golf in 2 venues
1 night stay in a Queen Room
2 hot breakfast for 1 day
Promo Code: GP1N
2 Nights
$From 389couple
---
Information
Play golf in 2 venues
2 nights stay in a Queen Room
2 hot breakfasts for 2 days
Promo Code: GP2N
3 Nights
$440couple
---
Information
Play golf in 2 venues
3 nights stay in a Queen Room
2 hot breakfasts for 3 days
Promo Code: GP3N
---
Toukley Golf Club
Frequently described as the friendliest club on the Central Coast of NSW, Toukley Golf Club is located approximately half-way between Sydney and Newcastle, on bushland that juts out into the scenic Budgewoi Lake. The area is one of only seven breeding sites in the region of the magnificent eagle - hence the club's logo - and, in addition, is home to an abundance of other native bird species.
The 6156-metre, 18-hole championship course is unique in that it is comprised of two distinct layouts - the front nine holes being flanked on both sides of the fairways by trees, while the back nine are open to the wind, almost links-style.
---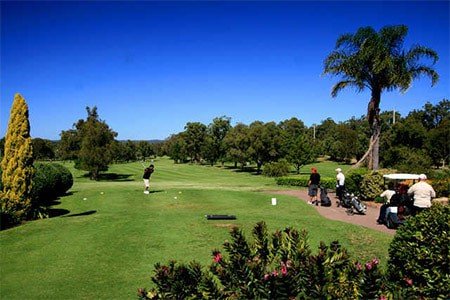 WYONG Golf Club
The history of Wyong Golf Club is really the record of how its members have strived over the years, to establish the game of golf in this place. It's a story of much endeavour, imagination, determination, good humour (most of the time), much fun, friendship and generosity of spirit, which has made our club "special".
New members and visitors invariably comment on the friendly atmosphere they experience when they come to our club. They enjoy the banter, which is so obvious at presentations, and the egalitarian nature of the membership. This seems to have been a feature of the club since its inception, even when it was composed largely of "professional" people in the pre-World War II Era. It has certainly been the case in the post war years when the term "The Club with the Good Spirit" became a type of motto for Wyong Golf Club.
---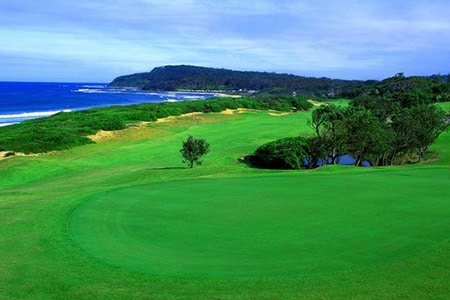 Shelly Beach Golf Club
Shelly Beach Golf Club is located on the New South Wales Central Coast, and is situated at the eastern end of Shelly Beach Road, on the gentle undulating hills overlooking Shelly Beach, a leisurely 60 minute drive from Sydney. Simply follow Wyong or The Entrance roads to the major arterial intersection at Long Jetty, and take Shelly Beach Road.
Our golfers enjoy a wide range of tournaments and competitions organised by the club, whilst our social scene offers something to tempt everyone, from BBQ breakfasts, to intimate dining, to fully catered functions.