Premium Room Adults Only Room
Premium Room Adults Only Room
Located at the ground level, Premium Room is an adult's only room and is decorated in a modern style with premium linens and bed wares and consists of 1 queen and 1 single bed in an air conditioned/heated room with ensuite.

Capacity for up to 3 adults. Modern bathroom facility.
Non-smoking with easy access to the pool and spa. It has a mini bar fridge, coffee making facility, complimentary tea, coffee and mini milks, HD TV, DVD. Toaster, hair dryer and ironing facility in room.
We also have a common-sharing guest kitchen with toaster/microwave/stove top available to all guests year round.
All our rooms are non-smoking, but chairs and tables are provided outside for smokers, which are welcome to be utilized. All rooms include free Wi-Fi internet and come with 1 free allocated parking spot.
---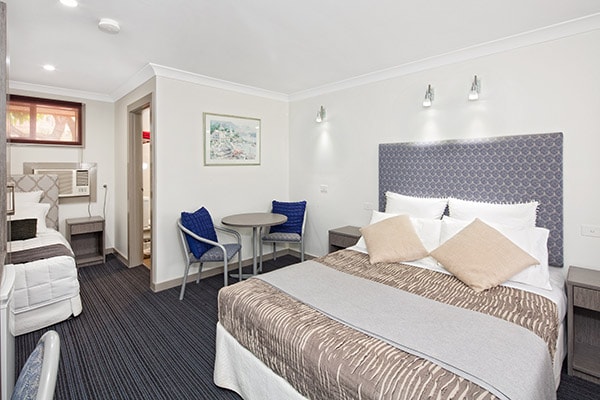 ---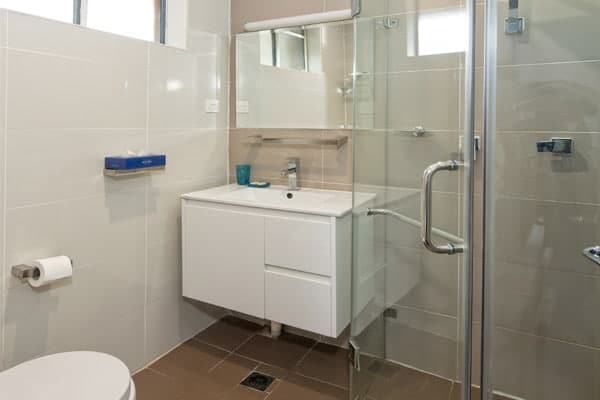 Facilities
Wi-Fi internet
Easy access to the pool and spa
Mini bar fridge
Coffee making facility
Complimentary tea
HD TV - DVD
Hair dryer and ironing facility in room